Music Technology discussions - from the inside. With regular contributions from musicians, producers, software developers, journalists and other industry people. Sonicstate.com editor Nick Batt is joined by others for the latest news and trends in technology that affects the creation and distribution of music - and a few tasty stories from the studio too. Video is streamed live every Wednesday at 4pm UK time (sonicstate.com/live).
Episodes
Thursday Sep 07, 2023
Thursday Sep 07, 2023
Guests
Youtube video version: https://www.youtube.com/watch?v=spK39wraI6E
For preshow and Ad free version and much more: Patreon.com/sonicstate
SYNTHESIZER TOUR DE FORCE
The authentic sound of 200 synthesizers, from vintage to modern
4,000+ presets and layers deliver incredible sound with hardware soul
Feature-packed dual-layer engine with fx, arpeggiator and more
check it out at Http://bit.ly/uvisynth3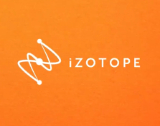 iZotope has a ton of excellent tutorials on mixing mastering and more. You can check them out for free over at their Youtube Channel. We are also offering an exclusive 10% discount code on any of their plug-ins. Use the code SONIC10 at checkout: iZotope.com/sonictalk
00:00:16 SHOW START
00:02:40 AD: Join Our Patreon
00:04:14 EMOM Dates
00:12:39 Granularize Volca Sample
00:23:06 AD: iZotope Music Essentials
00:24:12 Yoad picked: Shaperbox 3
00:31:24 Great Matriarch Patch
00:44:18 AD: UVI Synth Anthology 4
00:45:22 UVI Synth Anthology 4
00:53:58 EMOM Dates
00:55:08 nickhowesuk asks via - [twitch] - QQ anyone else notice that almost everyone at Reading Festival had the same live rig? Moog..Nord .. Roland .. is the live kB market dominated by these three ?
Where to Watch/Listen - We now stream the live show to Youtube Live,  Facebook Live as well as at  Sonicstate.com/live every Weds at 4pm UK time- please do join in.
Preshow available on Twitch.
You can also download the audio version from RSS FEED