Guests
For preshow, ad free and other exclusive benefits head over to our Patreon
Youtuube Video Version: https://youtu.be/BFAul4QEn_Q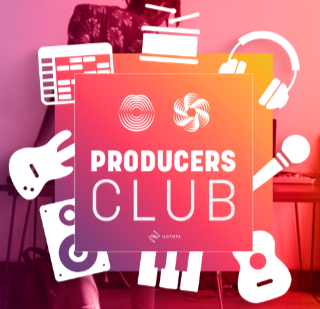 Sign up for iZotope's Music Production Suite Pro for 24.99 a month, or Producers Club for $19.99 a month, and you get access to the most up-to-date versions of our plug-ins as well as the latest features and updates as they are released. No upgrade fees. And, you can tap into iZotope's expert knowledge with exclusive product tutorials and videos on mixing, mastering, and more.
Head over to iZotope.com now to get a 7-day free trial.
SONIC 001 - an 18 Track Compilation Album from Sonicstate.com contributors available now
 via Bandcamp. 
Around an hour of original songs and instrumentals showcasing the talents of some of our contributors. Fantastic value.
00:00:00 Intros and hellos
00:05:25 Tascam 688 Classic Porta http://www.muzines.co.uk/articles/tascam-688-midistudio/454  
00:13:54 Akai Force 3.1 Update
00:28:46 izotope.com https://izotope.com/sonictalk  
00:30:40 Boss RC-505 MKII https://www.boss.info/uk/products/rc-505mk2/  
00:42:15 New M1 Macbook Pros
00:59:19 Nick Pick 2: Midi Patchbay 
01:00:06 Nicks Pick: Zoom MS-70CDR  
01:00:50 Steve Pick: Modal Argon8  
01:05:45 Dom Pick:  Sweet Discreet  
01:07:00 Gaz Pick: Spectrasonics Sonic Extensions  
Where to Watch/Listen - We now stream the live show to Youtube Live, Facebook Live as well as at Sonicstate.com/live every Weds at 4pm UK time- please do join in.
Preshow available on Twitch.
You can also download the audio version from RSS FEED